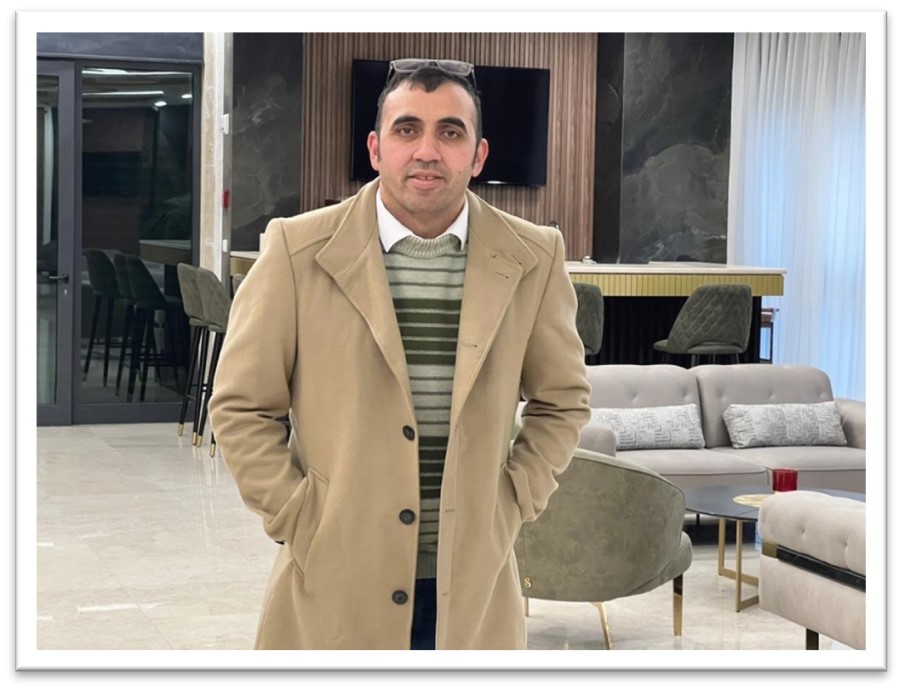 Malek Abualfailat
Chief Executive Director and Founder
---
Malek ABUALFAILAT is the founder and the CEO of Tahaluf Consulting and Projects Development firm - Hebron, his field of expertise is water, energy, and food security nexus from the perspective of business development, Malek is also a Ph.D. Candidate at Hebrew University in Jerusalem, in the field of the clean energy transition in the MENA region.
Malek, a highly accomplished professional, holds a master's degree in water and environment and stands at the forefront of the water and energy resources and infrastructure development sector. With an impressive track record spanning 15 years, they have become a recognized figure in the Middle East and North Africa (MENA) region.
Throughout their career, Malek has been instrumental in leading groundbreaking initiatives and projects that have had a significant impact on the development and sustainability of water resources in Palestine. his expertise and dedication have positioned him as a trusted reference in the field of water consulting and project development.
As the driving force behind Tahaluf Consulting and Projects Development Company, Malek has established a remarkable reputation for providing innovative solutions and comprehensive strategies for water management, conservation, and infrastructure development, clean energy transition solutions, environmental compliances, and business development strategies. He has successfully led multidisciplinary teams in executing large-scale projects, emphasizing the importance of environmental sustainability and the efficient use of water resources.
Under Malek's visionary leadership, Tahaluf Consulting has played a pivotal role in shaping the mega-scale private sector projects landscape in the MENA region. His deep understanding of the region's unique challenges, coupled with his technical expertise, has enabled him to deliver successful outcomes and drive positive change. His commitment to excellence and professionalism has garnered the respect and trust of clients and partners alike.
In addition to his professional accomplishments, Malek has also been actively involved in various industry organizations, conferences, and forums. He has consistently contributed to thought leadership discussions, sharing their insights and expertise to foster collaboration and knowledge sharing within the sector.
Malek's passion for his work and his unwavering dedication to improving water and energy resources and infrastructure development in the MENA region have been instrumental in addressing critical water, energy, and food security challenges and ensuring sustainable solutions. His exceptional leadership and profound impact have earned him recognition and accolades within the industry.